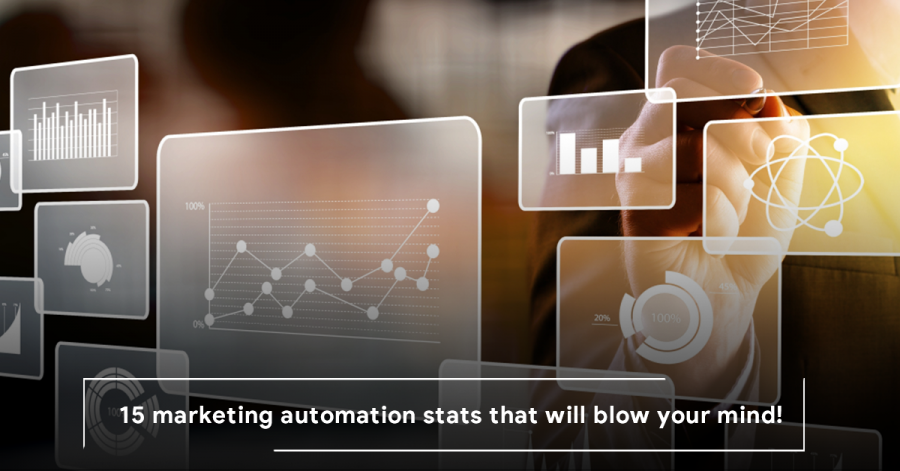 It's 2019 and the world is running on automation! Every industry is getting automated, to ensure higher ROI and profit figures. With the advent of marketing automation, sales and marketing functions are being streamlined, reflecting a higher degree of efficiency and productivity. Consequently, more and more companies are implementing marketing automation. Wondering whether to purchase a marketing automation platform? These 15 must-know marketing automation statistics will help you decide!
1. On average, 51% of companies are currently using marketing automation – Emailmonday
2. Strategic landing pages are used by 68% of B2B businesses to acquire leads – Marketo
3. Businesses who nurture leads make 50% more sales at a cost 33% less than non-nurtured prospects – Strategic IC
4. Marketing automation drives a 14.5% increase in sales productivity – Nucleus Research
5. 63% of companies outgrowing their competitors are using automation – Lenskold's Lead Generation Marketing Effectiveness Study
6. 79% of top-performing companies have been using marketing automation for three or more years – Venture Harbour
7. Companies that automate lead management see a 10% or more bump in revenue in 6-9 months – Strategic IC
8. 63% of companies outsource all or part of marketing automation strategy planning – Ascend2
9. 67% of marketing leaders currently use a marketing automation platform – Salesforce
10. About 49% of businesses use some form of email automation – Emailmonday
11. Recipients are 75% more likely to click on emails from segmented campaigns than non-segmented campaigns – MailChimp
12. 74% of marketers say that marketing automation helps in saving time – Adestra's Marketer vs Machine
13. A delay of one second in mobile page response can reduce conversions by 7% – 99 Firms
14. 53% of content marketers use interactive content in lead generation efforts – Content Marketing Institute
15. Mobile readers who open an email a second time from a computer are 65% more likely to click through – Campaign Monitor
The benefits associated with marketing automation are numerous. Not implementing a marketing automation platform can be a huge mistake for your revenue and profit numbers. Now that you know that you must integrate a marketing automation platform in your business, read on to know the top 10 marketing automation platforms.