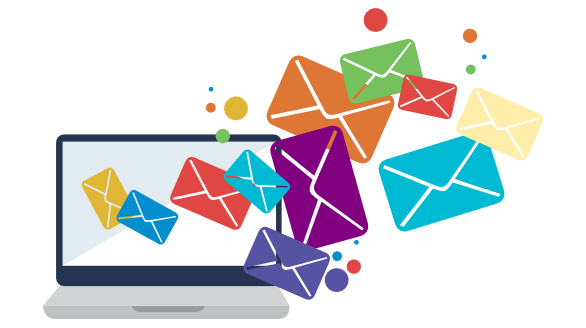 Are you still using some of the popular Emails sending platforms like Mail chimp, Get response etc., to send promotional mails to your customer base? That might cost you a lot and you will still end up in promotional or updates tab in most of the ESP's which most of the user tend to ignore. Here is a tool which can help you out.
Gmass eliminates the work of Setting up a seperate platform to send mass promotional mail. It is just a chrome plugin. Using GMass you can use your normal Gmail account to send mass mailing to your customer base. It is as easy as sending a mail to one of your colleague. All you have to do is open the compose box, add the list of mail id's you want to send mail, enter the conetent and click on GMass send that's it.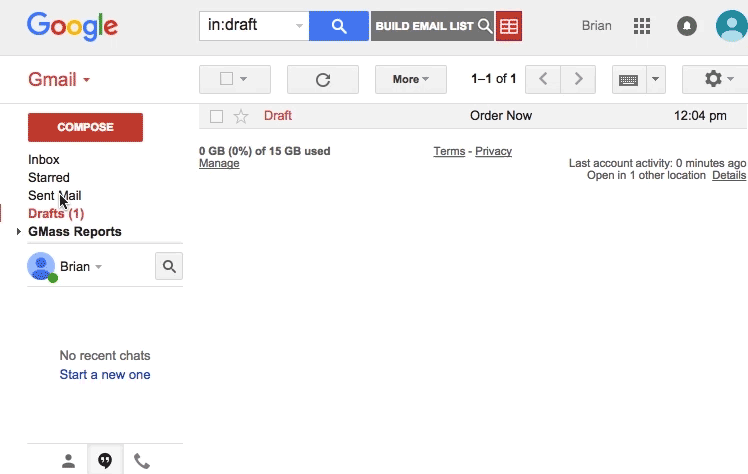 You may be wondering how am I gonna enter all the id's, incase if i have a huge customer base? GMass has a answer for that. You can integrate Google spreadsheet with Gmass where you can have the list of id's you want to shoot the mail to, along with several attributes. We can even do personalisation based on the attributes present in the sheet.
Then comes the best feature Auto followup.  This feature helps us to followup someone who hasn't responded to your mail and this can be done automatically.
When it come to reporting Gmass is not less compared to other ESP's. It can provide you the open, click &  evenn unsubscribe tracking. Using GMass you can even add unsubscribe link to your mail and whoever clicks on unsubscribes will be automatically suppressed from the next sendout.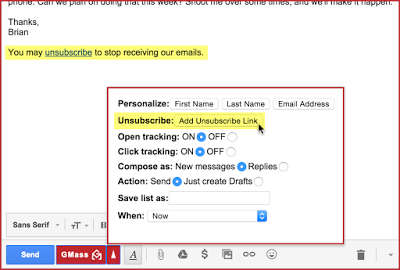 Choose whether emails are sent as new messages to each recipient or as replies to your last conversation with each recipient. If you have no prior conversation with a recipient, the email will be sent as a new message. If you do have a prior conversation with the recipient, the email will be sent as a reply, and the Subject of your email campaign will be ignored, since the Subject of the last conversation will be used.
If you send many emails to the same corporate domain, then you may flood any one email server with a bunch of emails from you at once, which may cause that server to flag you or block you entirely. Inorder to overcome this GMass has a feature called Email throttling which will add a pause between each and every sendout so that the mailing looks more natural and not like a promotional activity.
The major drawback in using GMass will be the Gmail daily mail sending limit which is limite to 500 mails incase you rae using normal Gmail and 2,000 for GSuite users. For example if you select a spreadsheet having 10,000 contacts then Gmass will send 2,000 mails at once and the remaining after 24 hours without violating the Gmail limits. Moreover, Gmass canbe used only for Promotional mails and not for a transcational one.
When it comes to pricing GMass has a killer pricing which anybody can afford. You can send 50 mails per day for free without paying anything. All together GMass is a neat package which helps medium & small scale marketers to a great extent.