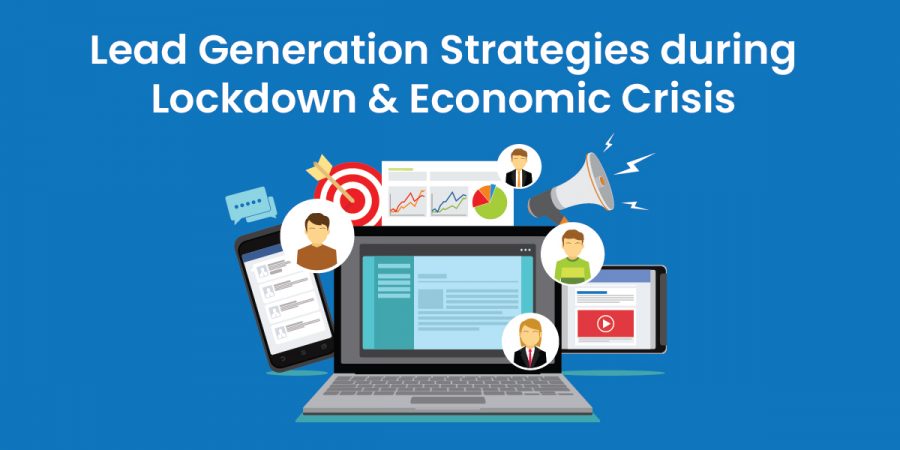 The world is an unrecognizable place right now. The COVID-19 pandemic has changed the way people live and work. Several companies have imposed mandatory lockdowns to stop the spread of the virus. The new rules of social distancing have required companies to adopt a culture of remote working and work from home. A complete lockdown, rules on the movement of people and the need for social distancing will definitely have a negative impact on the business world. Inability to meet customers for face-to-face meetings and physically explain your products and services can hamper lead generation activities and conversion rates. This can result in an impending economic crisis, as more and more businesses shut down. However, generating high-quality leads during this lockdown and the potential economic crisis isn't impossible. Read on to know 4 lead generation strategies that will help you get through these difficult times and come out profitable.
Webinars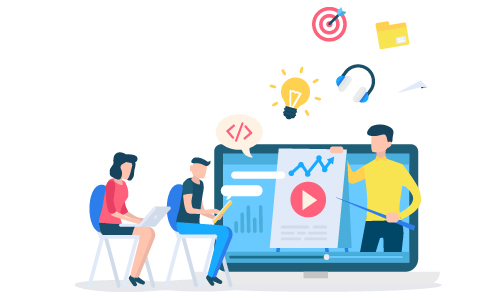 Due to widespread lockdowns, people are forced to stay at home. There is an absence of their normal activities, freeing up a large amount of time for most people. Webinars have been a common online lead generation strategy amongst marketers. Webinars can pull in several customers due to the informative nature of this marketing tool. As people have been left with more time on their hands, the chances of them signing up for webinars is much higher now than it was before. For such webinars to work, they should be highly informative. By focusing on your customers and providing them with information that can help them, you guarantee customer delight. Create live, interactive webinars where you provide valuable information and directly engage with them. This will ensure that you acquire several leads once the webinar ends.
Retargeting
The impending economic crisis has transformed the business landscape. As a result, the demands, needs and pain points of your target market have changed. Your lead generation marketing activities should include retargeting. By retargeting, you can understand the changing trends of your potential market segments. This will help you in redesigning your marketing activities to be more relevant, personalized and targeted. In addition, by incorporating retargeting into your marketing strategy, you can even find new potential markets. As a result, you can improve the number and quality of your leads.
SEO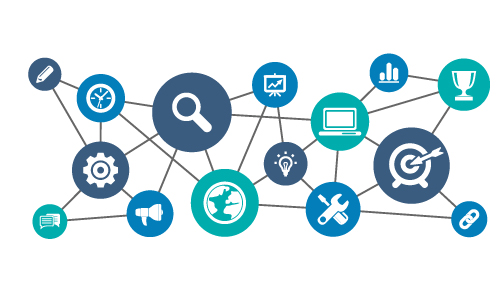 SEO or search engine optimization is one of the best lead generation strategies for marketers. SEO is an evergreen digital marketing strategy that works at all times. With the help of SEO, you can improve your lead generation efforts by optimizing the results you are receiving on SERPs like Google. This is done in two ways – on-page SEO and off-page SEO. On-page SEO activities include blogging, publishing high-quality content, keyword research, title tag optimization, internal links, external links, URL optimization and more. Off-page SEO activities include social bookmarking, directory submissions, influencer outreach, article submission, social media activities and more. By optimizing your website and practising all relevant SEO activities, you can find high-quality leads that have greater chances of conversion.
Social Media Marketing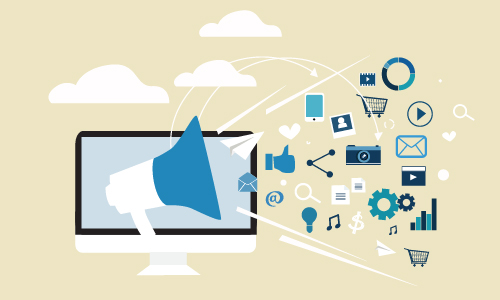 Even when people have no time on their hands, they find time for social media browsing. During the present lockdown period, when people have more time on their hands, there has been a boom in social media surfing. Now, as a business owner, if you can get your offerings in front of your target audience via the social media channels they are active on, you increase your chances of acquiring leads. Social media marketing is one of the most effective online lead generation strategies. First and foremost to effectively marketing on social media is high-quality, engaging and targeted content. Before you start designing activities and campaigns, you need to understand your market and identify what will make them click. For instance, if you are targeting the younger age group, engaging content like videos, GIFs, quizzes and polls will work. You can also run lead generation paid ads on social media channels like Facebook. This will help in reaching a larger segment of customers and thereby generating more leads.
Lead generation marketing during the times of COVID-19, lockdowns, remote working and economic crisis can seem like a challenging task. However, by implementing the correct lead generation strategies, you can acquire several high-quality leads at minimal expenditure from your side.
Read on to know how digital marketing can help you during a world pandemic.