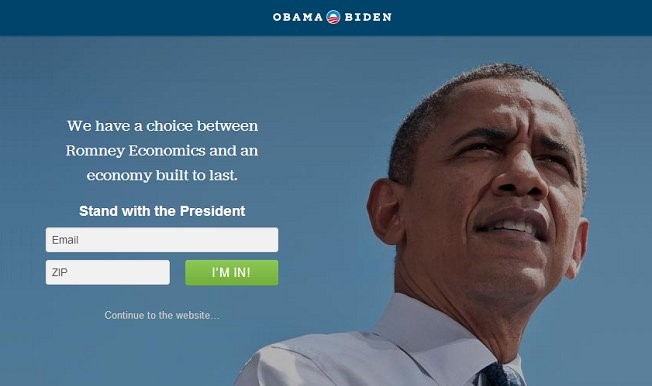 Marketing automation is one of the most revolutionary trends in the marketing world. Today, marketing automation software can be seen any and everywhere, including politics. The best example of this is Barack Obama's re-election campaign. Obama's team effectively used the full potential of marketing automation, which ultimately contributed to his win. The optimal combination of social media, email marketing and marketing automation helped Obama's team get more supporters and reach a larger segment of the voting population. Here, we take a look at how Obama used marketing automation software for his re-election.
1.Personalized Landing Pages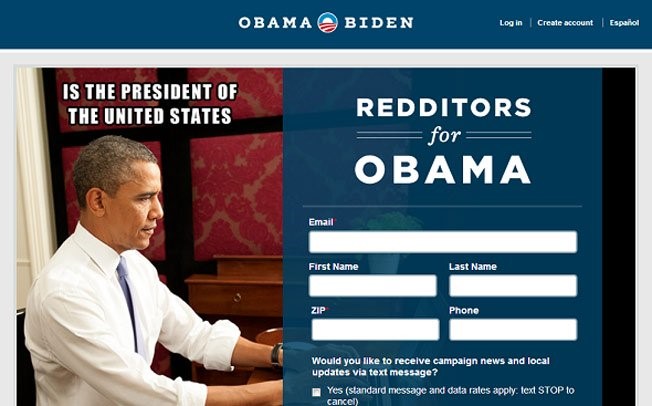 One of the major aspects of Obama's campaign was the use of personalized landing pages. Every campaign had a separate landing page, to gather relevant information. One of the best landing pages created by Obama's team was the Reddit inspired landing page. Barack Obama started a thread on Reddit called "Ask Me Anything" where he offered 30 minutes to answer all questions from users. At the end of the thread, he left a link to the Reddit inspired landing page. The personalized headline and structure of the landing page could effectively gather the information of the Redditors visiting the page.
2.The Dashboard
The Dashboard is one of the most popular and talked about aspects of Barack Obama's re-election campaign. The Dashboard helped Obama's team take full advantage of marketing automation software. Obama's Dashboard is nothing, but an online registration platform used to collect the zip codes and email addresses of his supporters. It also served as a platform where supporters and volunteers could get access to related news, discussions, press releases and events. Obama's team used marketing automation software to track the visitors' social media activity, their online footprint as well as their offline activities. Based on this information, the team crafted highly personalized and relevant content for each audience segment, giving them greater value and motivating them to support Obama's re-election campaign.
3.Opt-In Forms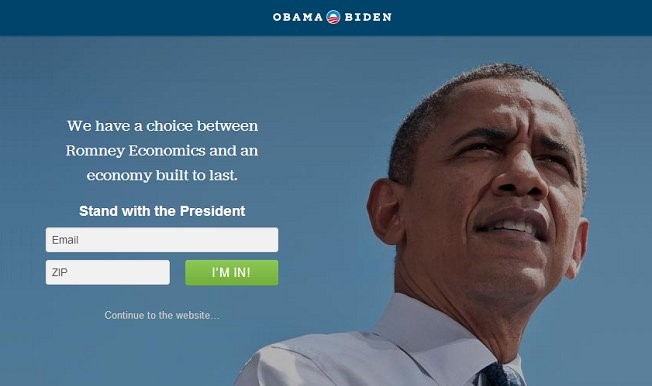 One of the major features of marketing automation is lead generation. Marketers across industries use marketing automation software to capture emails of prospective customers. Obama's team extensively used this feature in their campaigns. The first thing that Obama's website features is a pop-up opt-in form urging people to sign up with their email addresses and zip codes. In addition, the site contains both above-the-fold and sidebar opt-in forms at strategic places to capture as many leads as possible. Personalization plays a pivotal role in all of Obama's campaigns. This factor is displayed in the opt-in forms. As seen in the opt-in form below, Obama's team used marketing automation software to automatically capture the visitor's location, thereby giving a more personalized experience.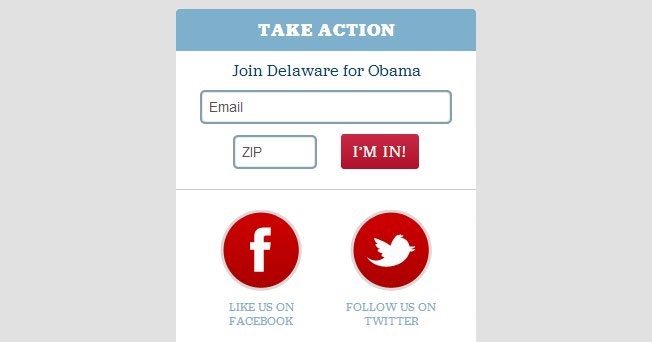 4.Split-Testing
If you're a marketer or a marketing automation expert, you know the importance of split-testing all your campaigns, landing pages, emails, subject lines etc. This is especially true if you are receiving a high degree of traffic. Split-testing is something that Obama's team swore by during his re-election campaign! Everything from buttons, text, colours etc were split-tested in Obama's opt-in forms. For example, here are two examples of the same opt-in form. The first one has a simple structure while the second one uses the "line-of-sight" technique, with Barack Obama looking at the opt-in form.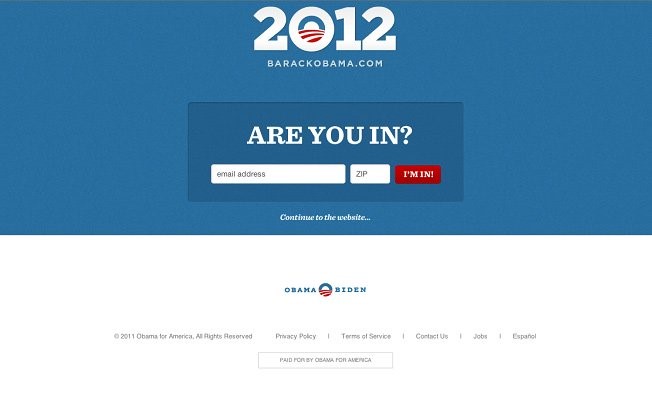 5. Catchy subject lines
According to Convince&Cart, 35% of email recipients open emails based on the subject line alone. This proves the need for catchy and engaging subject lines. Obama's team extensively did email marketing during his re-election campaign and used some interesting subject lines to garner the interest of the recipients. Some of the subject lines used by Obama included "Last Call", "Meet me for dinner", "Are you in?" and "Say you're with me". These highly personalized subject lines piqued the interests of the receivers, motivating them to open the email.
Strategically using marketing automation can result in massive success, as was obvious from Obama's re-election campaign. Marketing automation software can help you streamline your processes, design relevant content, lower costs and boost profits. Still unconvinced about marketing automation? Get in touch with us at contact@telloquent.com and we will help you change your mind!