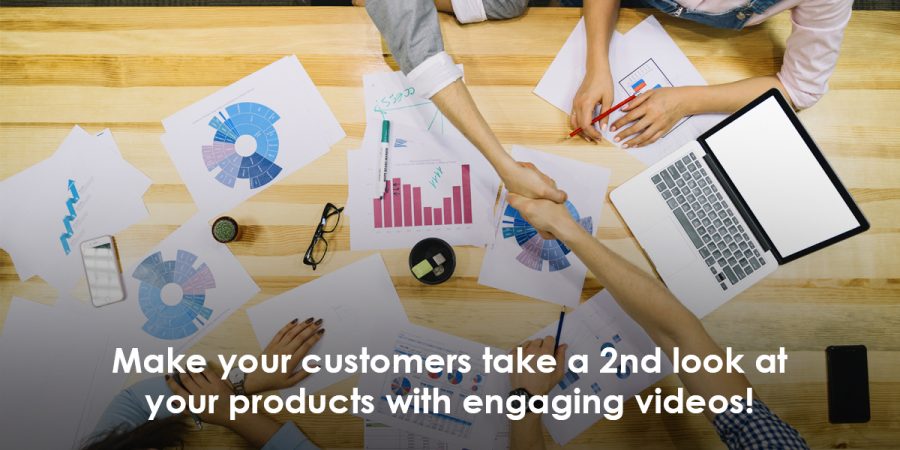 Marketers have been using videos in their marketing campaigns to drive engagement, for years. According to a study by HubSpot, 81% of businesses use video as a marketing tool. Emails with videos see 2-3x higher click-through rates, landing pages with videos drive 80% more conversions and leads who watch videos as part of their customer journey cost an average of 20% less (Marketo). These numbers clearly show how important it is to boost your marketing automation efforts by integrating engaging video content. With only 9% of companies integrating video viewing data with their CRM or marketing automation software, it is essential that every marketer understands the benefits of combining video content with marketing automation.
Video is one of the most valuable assets available at your fingertips! One of the primary benefits of video is that it is extremely effective in tailoring valuable content according to your buyer's persona. Marketing automation helps you create landing pages, email campaigns and more. According to a study by Unruly, the enjoyment of a video increases purchase intent by 97%! By including informative and engaging videos in your landing pages/email campaigns, that provide content about your offerings, you can motivate your customers to take a 2nd look at your products and services, and maybe even complete a purchase. Secondly, videos allow you as a marketer to get in-depth data about viewers' engagement, to an extent that is not at all possible in case of your other content material like whitepapers, eBooks etc. By using videos, your marketing automation software can show you in-depth consumption metrics including what parts of the video your prospect has watched, watch duration, which parts they have re-watched or skipped etc.
Some of the most important features of marketing automation are lead generation, lead nurturing and lead scoring. Lead generation activities normally include landing pages and email campaigns. By including interesting videos in your landing pages and email campaigns, you can drive a higher number of sign-ups, thus boosting lead generation.
Before making a purchase, your leads go through three stages – awareness, consideration and decision, which comprises the customer journey. The content requirements of your prospects differ from stage-to-stage and based on these requirements you must nurture your leads with relevant content. During the awareness stage, leads require informational content to evoke their interest. With the help of marketing automation software, you can create educational videos about related topics, to get your leads interested in your offerings. The 2nd stage is the consideration stage. Prospects are more interested in knowing more about the benefits provided by your offerings. At this stage, you can use marketing automation to create detailed product explainer videos. Finally, during the decision stage, the lead requires an extra push to complete the purchase. Here, marketing automation software can help you in designing product testimonial videos which can motivate your prospect to purchase.
Lead scoring is another important function of marketing automation. In case of videos, you can assign scores to them based on their importance, with awareness videos scoring the minimum and decision videos scoring the maximum. Depending upon the videos watched by your leads, you can assign them corresponding scores and thus effectively identify your most engaged prospects vs leads that still require nurturing.
Using videos in addition to your marketing automation efforts can help you understand the engagement metrics of the video viewers. Consequently, this results in higher engagement numbers, higher retention numbers and improves the performance of other assets. You can use marketing automation software to create in-video forms to be filled by your prospects at the middle or end of the video, facilitating lead generation. You can also use marketing automation to design fun, pop-out CTAs in your videos. The quirky factor of pop-outs drives more people to click on them.
Including videos in your marketing automation activities can engage your leads in a way that nothing else can! Videos offer a fun and attractive way to boost engagement and increase conversions. Read on to know how to use AI for your marketing automation platform.