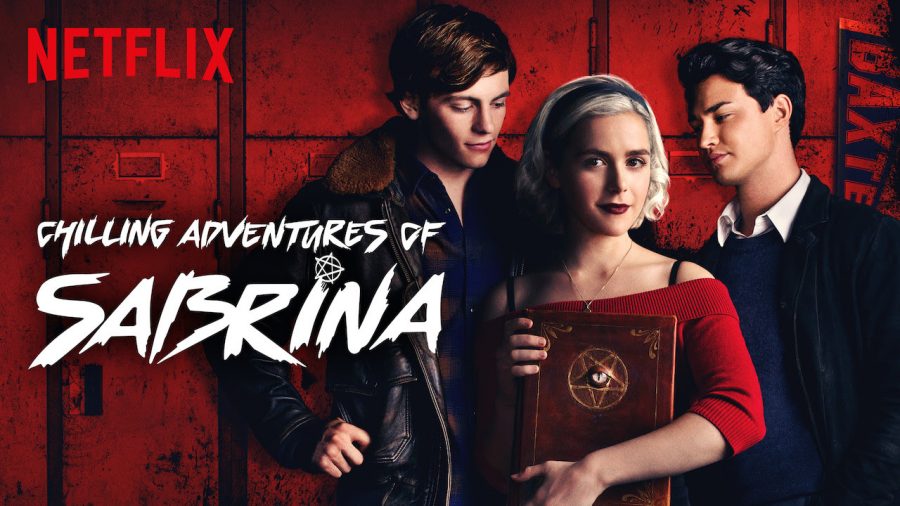 Implementing an effective marketing automation software in your organization can offer multiple benefits including lower costs, improved productivity and higher ROI. Once you have understood the entire scope of marketing automation, there is nothing that can stop you from achieving those targeted, yearly profit figures. Still contemplating on whether marketing automation is for you or not? Have a look at these 5 brands that are succeeding with marketing automation.
1. Netflix – With a market cap of $146 billion, Netflix is one of the world's biggest media conglomerates. This major brand has been known to employ some cutting-edge, revolutionary marketing strategies. The added advantage that sets Netflix apart from other streaming services is the personalized content that Netflix offers. Netflix effectively uses marketing automation to create a customized homepage for its users. Sophisticated marketing automation software identifies users' browsing preferences and viewing history. Based on this, shows and movies are suggested which are interesting to the users. Netflix is one of the best examples of how marketing automation can help your brand succeed.
Netflix's recommendation system influences 80% of the content watched on the platfor
148.86 million subscribers on Netflix
Watch time per week: 1 billion hours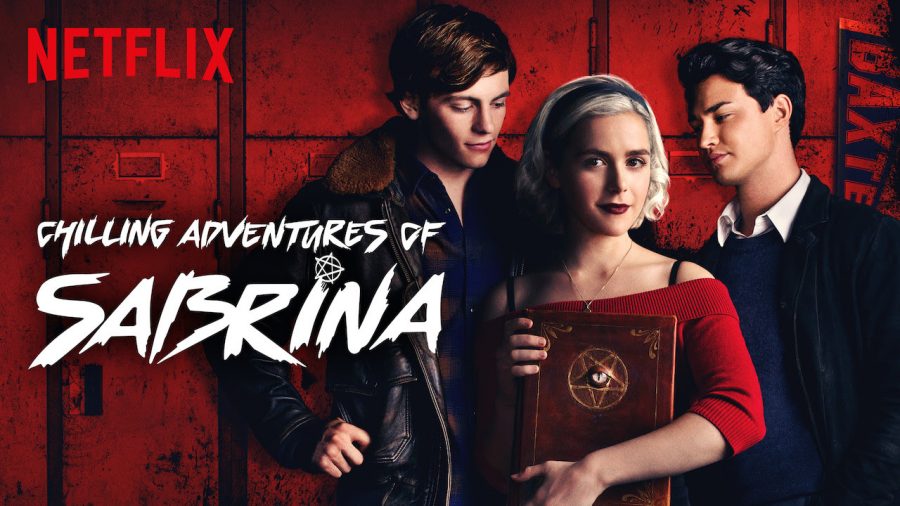 2. Panasonic: Panasonic Corporation is a multinational electronics corporation with its headquarters at Kadoma, Osaka, Japan. In 2012, Panasonic Systems Communications Company Europe, the European branch of the multinational company, decided to implement marketing automation into their organization, with the help of Marketo. Marketo marketing automation software was implemented with Panasonic's existing Salesforce CRM solution across their marketing and sales departments. The objective was to drive higher return on investment and support expansion into new markets, with little effort from the marketing team and zero assistance from the IT department. Implementation of marketing automation helped Panasonic import more than 55,000 contacts and train 50 staff members. Sales grew from under 10% to 26% and the volume of marketing campaigns grew to over 100 per month, which is roughly 1 campaign every 2 hours for a team of 25 members!
Marketing's contribution to company revenue increased from 10% to 26%
Contacts in CRM system doubled from 55,000 to 110,000
Volume of marketing campaigns grew five-fold
Source: advertgallery.com
3. Buffer – Buffer is a software application company that manages social media accounts including post scheduling and sharing. They developed an app called Pablo. In order to test new features of their app, they made very interesting and engaging use of marketing automation software. First, they identified their most recent and engaged Pablo users, asking them their experience and pain points while using the app. During the chat, Buffer enabled new, yet to be launched features and asked the users for their feedback on the same. This unique use of marketing automation was an instant hit. Save up on your beta-testing costs by using marketing automation to test new features with your engaged audience.
Scheduled posts per week on Buffer: 3 million+
Pablo receives 181,732 unique visitors per day
Visitors check 4.65 pages per visit on Pablo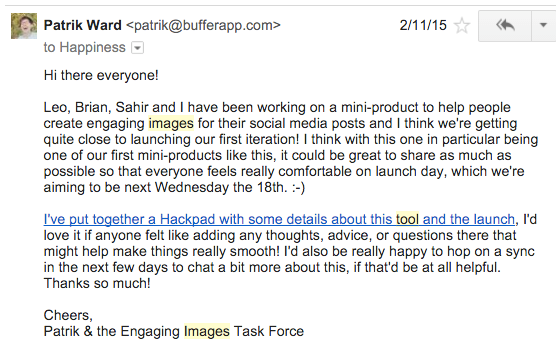 Source: buffer.com
4. Groove – Groove is a customer service help-desk company that effectively used marketing automation software to trigger customer behaviour-based emails for prospective clients. Using marketing automation, the marketers at Groove tracked their customers' activities on their website. Based on these activities, emails were sent providing any required assistance. For example, if the marketing automation software picked up that a customer is taking too long to perform a particular activity on the website, an email would be sent providing help on how to complete that activity easily. Such an email marketing automation campaign helped Groove achieve a 10% response rate.
Campaign helped achieve 10% response rate
Customers were 350% more likely to convert with this campaign
30% of the customers who responded remained customers after the initial 30-day period
Source: appexchange.salesforce.com
5. Charles Schwab – The Charles Schwab Corporation is a bank and stockbroker based in San Francisco, California and has been ranked as the 3rd best broker overall this year. This company used marketing automation software to boost engagement and productivity. Their objectives included personalizing their clients' lifecycle, delivering relevant content, aligning marketing and sales departments and enhancing lead generation. In alignment with these goals, Charles Schwab established a demand generation expertise and implemented Marketo automation in their organization. They developed a nine-touch nurture campaign which helped them digitize their marketing department as well as automate their key functions.
500% increase in engagement rates
$1.1 billion asset value contribution to sales pipeline
900% increase in productivity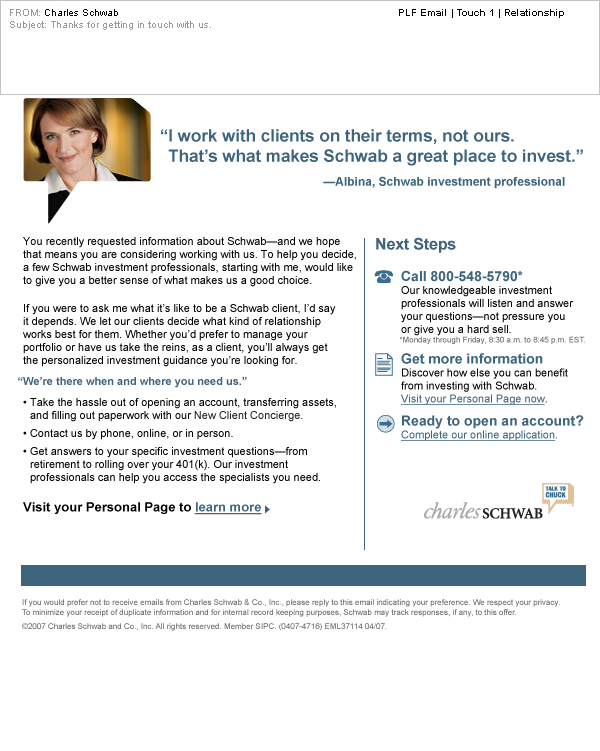 Source: ameliaglynn.com
Marketing automation offers myriad tools and services which can help you and your business boost sales and earn huge profits. If you haven't implemented a marketing automation software yet, it is high time that you do so. Know more about our marketing automation services: https://telloquent.com/