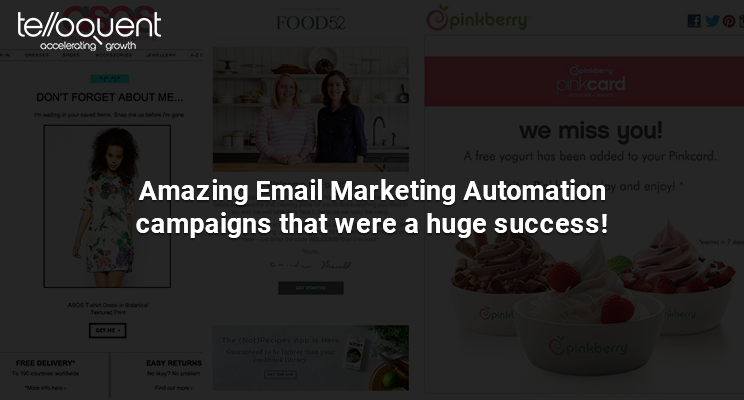 According to studies, automated emails get click rates 119% higher than broadcast emails. Sending monotonous, mass emails cannot make your customer engage with you, rather they will just end up in spam. For today's tech-savvy customers, personalization is key. Marketing automation can track all kinds of customer data like actions, purchase history, preferences etc, based on which personalized emails can be created. Additionally, with the help of email marketing automation, you can set triggers whereby relevant emails will be automatically sent to customers, as and when they take a predefined action, like signing up to your newsletter, adding an item to the cart, completing a purchase etc. Here are 3 amazing examples of how email marketing automation is the best tool available to engage with your customers and drive conversions:
1. Food52: Founded in 2009, this $22.7 million company is an online destination where people can share food recipes, amongst other things. The welcome email sent by Food52 is eye-catching and engaging, providing a light-hearted look and feel. The preview text or snippet is the part of the email that is displayed to the receiver along with the subject line, even before they open the email. Food52's preview text "we brought snacks" is sure to spark interest amongst receivers, compelling them to open the mail. The image of the two founders, Amanda Hesser and Merrill Stubbs, provides a face to the brand, making the email more open and personalized. The special discount offer is the final touch that is sure to motivate receivers to check out the site and make purchases. While designing such welcome emails may seem tough, email marketing automation can help you by providing templates and relevant customer data that can be included.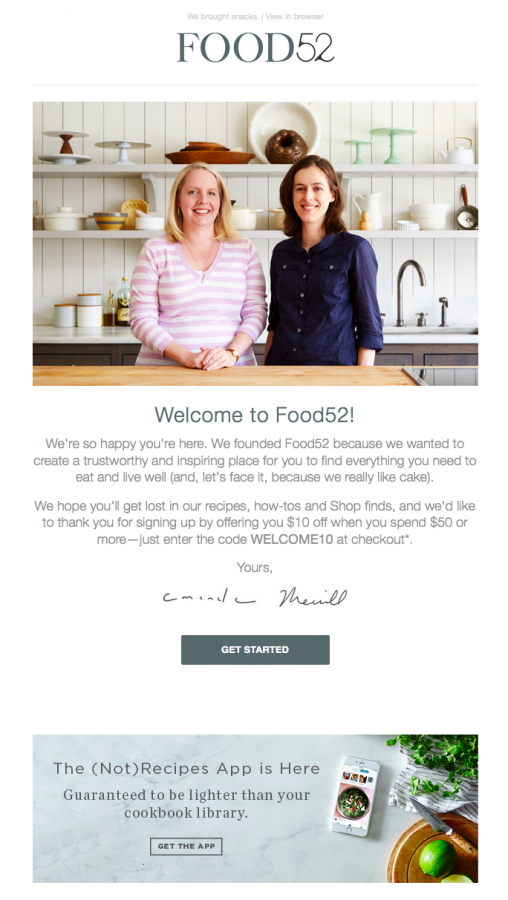 2. Asos – Asos is a British online fashion and cosmetic retailer founded in 2000, that sells over 850 brands aimed at young adults. This cart abandonment email sent by Asos is highly engaging and designed to drive conversions. The first step to email personalization is to have a clear understanding of your buyer persona. The Asos marketers have used playful and light humour in the headline and copy, in keeping with their young adult audience. Marketing automation can help you in understanding and building your buyer persona. Additionally, with email marketing automation, you can provide a standardized brand look across all your communication channels, as was done by Asos (the email is a reflection of the store's homepage). Finally, the quirky call-to-action button, image of the abandoned product and reminder regarding free shipping and easy returns motivate the customer to complete the purchase.
3. Pinkberry – Pinkberry is a frozen dessert franchise headquartered at Scottsdale, Arizona and with shops across 20 countries. This inactivity email sent by Pinkberry contains all the elements proven to spark customer interest. The best way to lure back a customer who has gone quiet is to offer them attractive incentives and offers. Pinkberry does just that via this email. The free yoghurt is enough to motivate customers to visit a Pinkberry outlet and resume being a paying customer. The "expires in 7 days" adds a sense of urgency, ensuring that the receiver visits an outlet as soon as possible without delay. Finally, the bright white and pink background makes the email striking and arresting. Marketing automation tracks user actions, including any kind of long-term inactivity on their part. With email marketing automation, you can design an inactivity email like Pinkberry's, which will engage silent customers and boost your sales figures.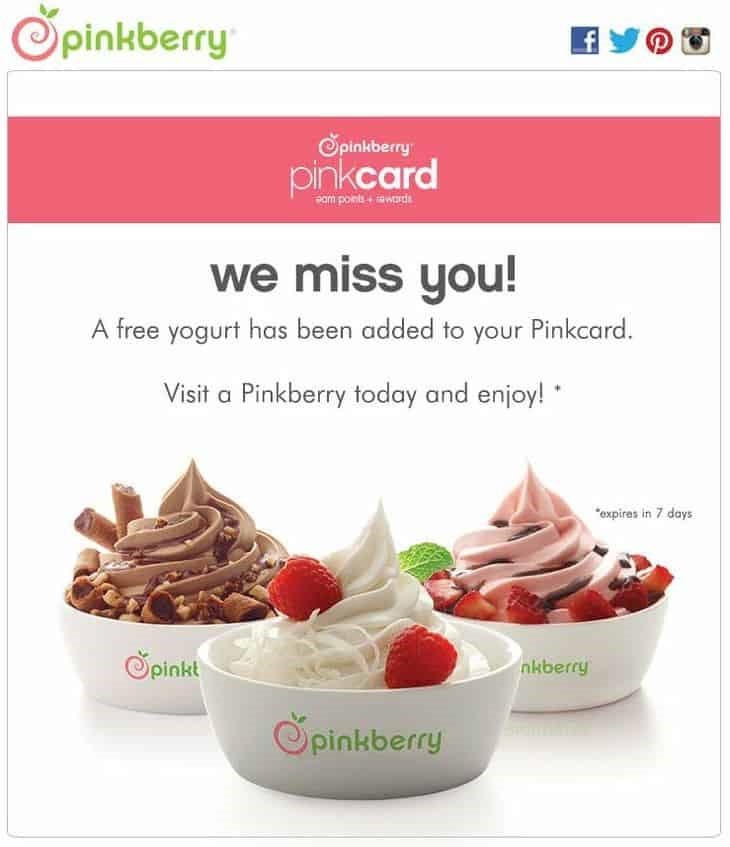 These are just a few examples where email marketing automation can give your email campaigns an extra edge. Manually designing emails is a thing of the past! At Telloquent, our experienced team can help you in creating email campaigns for any and every action that your customer takes, hence converting more customers and boosting ROI. Know more: https://telloquent.com/